Szilke Keramia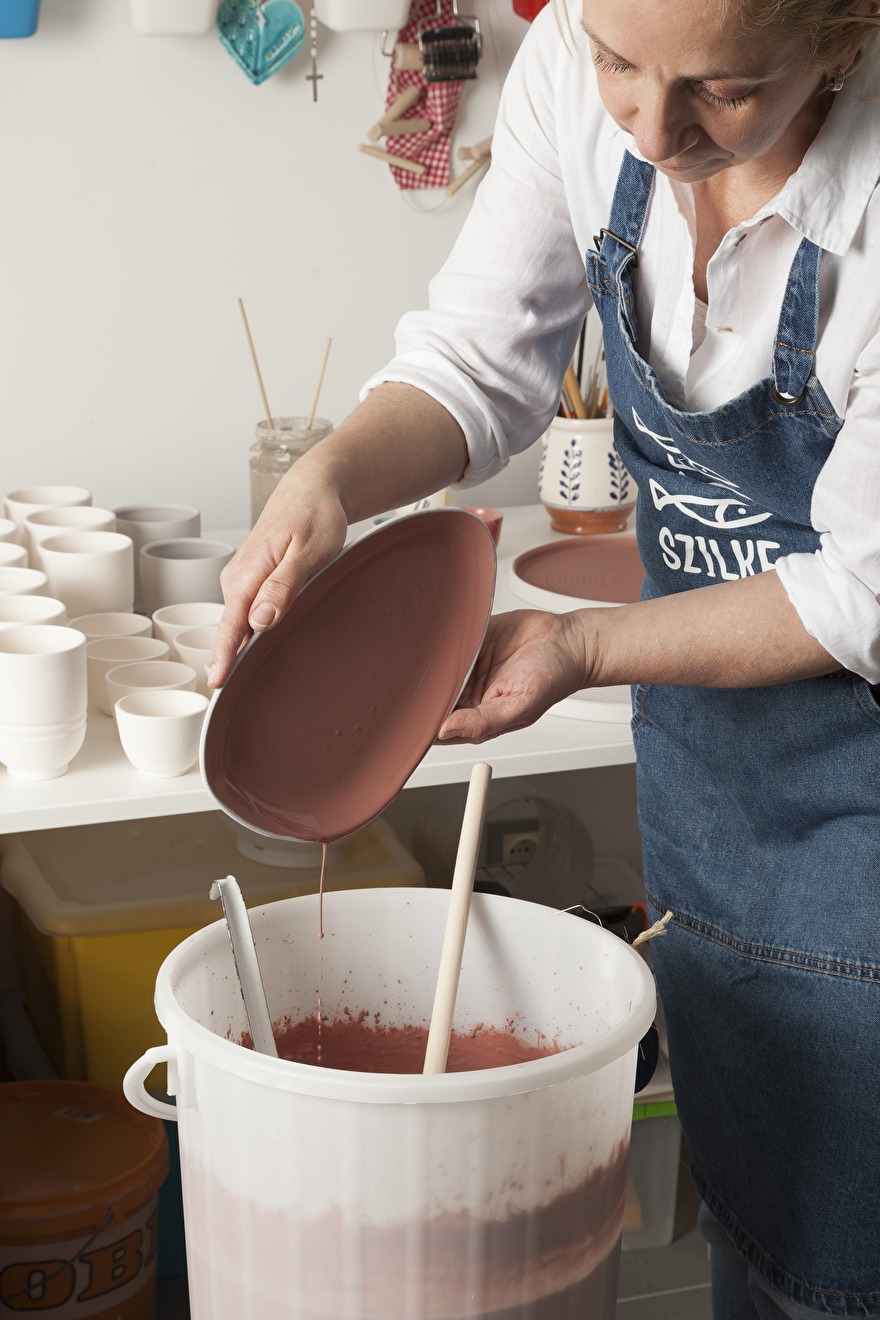 Szilvia Kendli who is born in 1976 lives in Gödöllö near the Capitol of Hungary. She loved pottery since she was a child, but life send her in another direction first.
A couple of years ago she found her way back into clay. After a 4 years she successfully finished her study in ceramics. Knowledge and having the paperwork representing her profession is very important to her and she is ever so greatful of all her teachers since she learned a lot of them.
Szilvia mostly makes culinary ceramics (plates, cups etc.) She burns on high and low heat and uses hand building, wheel throwing and slip casting techniques. She even makes her own gypsum moulds that she uses for porcelain pouring.
Ceramics is has a never ending possibility of new techniques, reason for Szilvia to keep learning and developing new skills. Lately she became more interested in mixing her own glazes and the different burning techniques. In 2020 she managed to set up her own studio where she finally has the chance to work independently and create her own work. If there is enough interest she will occasionally organise workshops.
Her work is for sale in galleries, handcraft shops and coffee shops. But of course there are also people visiting her studio where they buy work from her directly. Szilvia loves the sales via coffees hops and bakeries because every cup and plate has to represent the style of the given place. Matching and harmonizing her style with the client's visualization gives an extra dimension to her work.
Szilvia loves attending the handcraft market every other weekend. In a more friendly and natural environment the markets give her the opportunity to have a direct contact with her customers and to get to know them a little better. She is always honoured when people buy her work.
Her web shop is in the making and she hopes to be offering sales via this channel very soon.
If you are interested you can order directly via Facebook and Instagram as well.